AWT's EH-SC1-SR system is designed for fast and reliable valve actuation in critical shutdown applications. It is a manifold-based compact system that provides a fail safe solution using a spring return actuator.
Remote and local valve operation.
Remote two-way valve operation using one solenoid.
Fast speed of operation as required for a fail-safe system.
Fail open or close.
Utilizes a spring return actuator.

Pressure switch to control hydraulic pressure.

High/low pressure pilot (optional).
Manifold based compact system.
Local open and close push buttons.
Hand-Off-Auto (HOA) control station.
Local manual control using hand pump for actuation
Reservoir sight gauges.
Integrated Motor Control Center.
Remote or integral (controls mounted on actuator) mounting.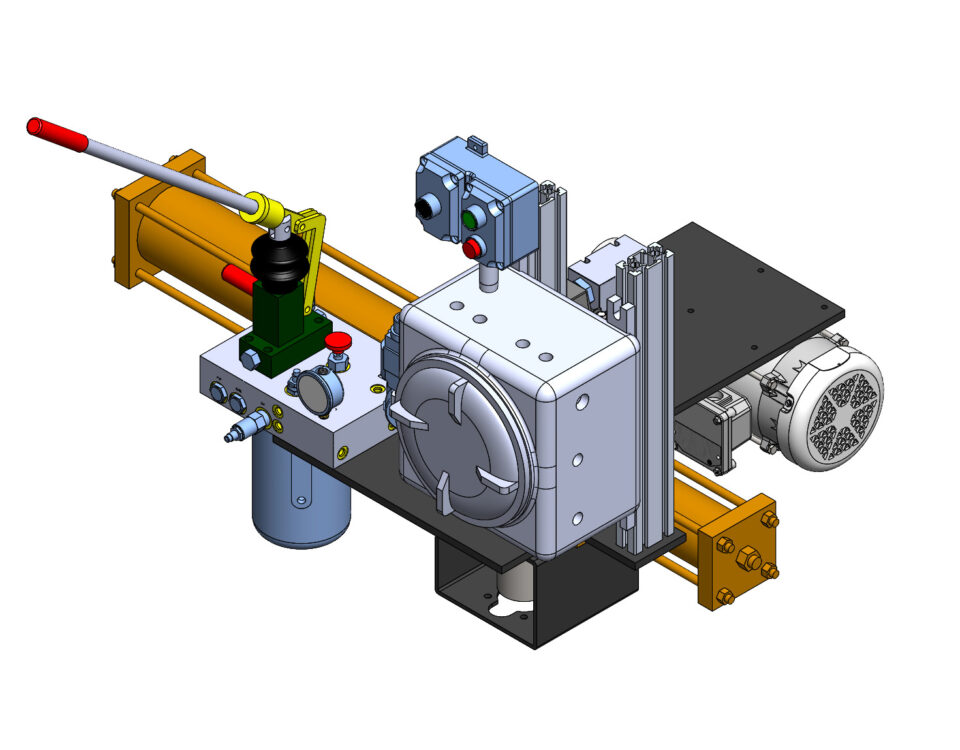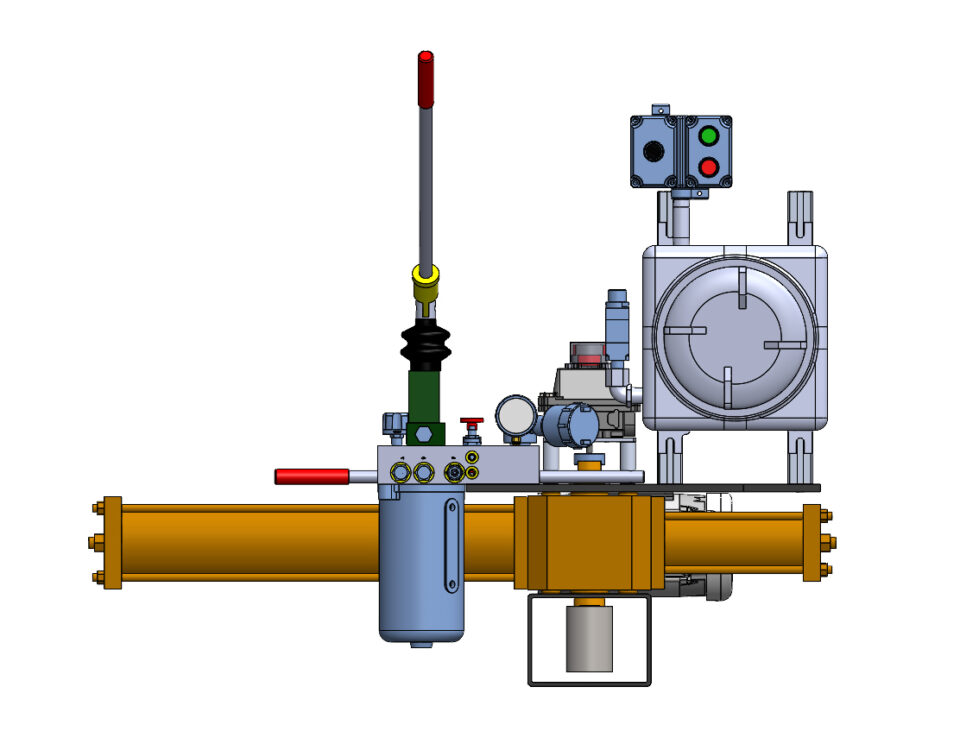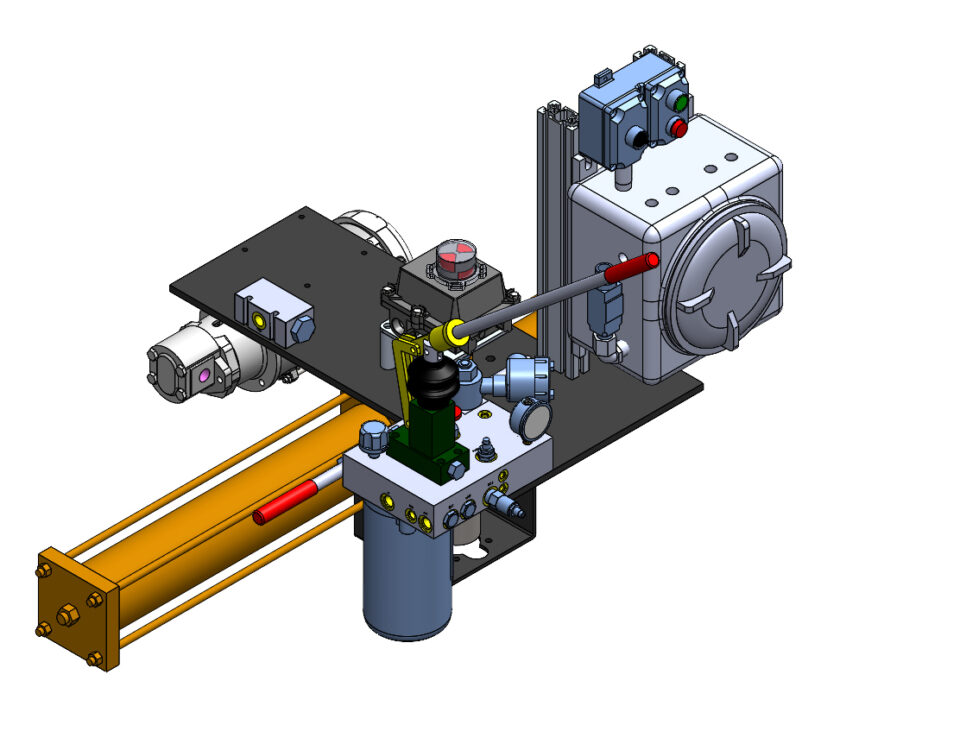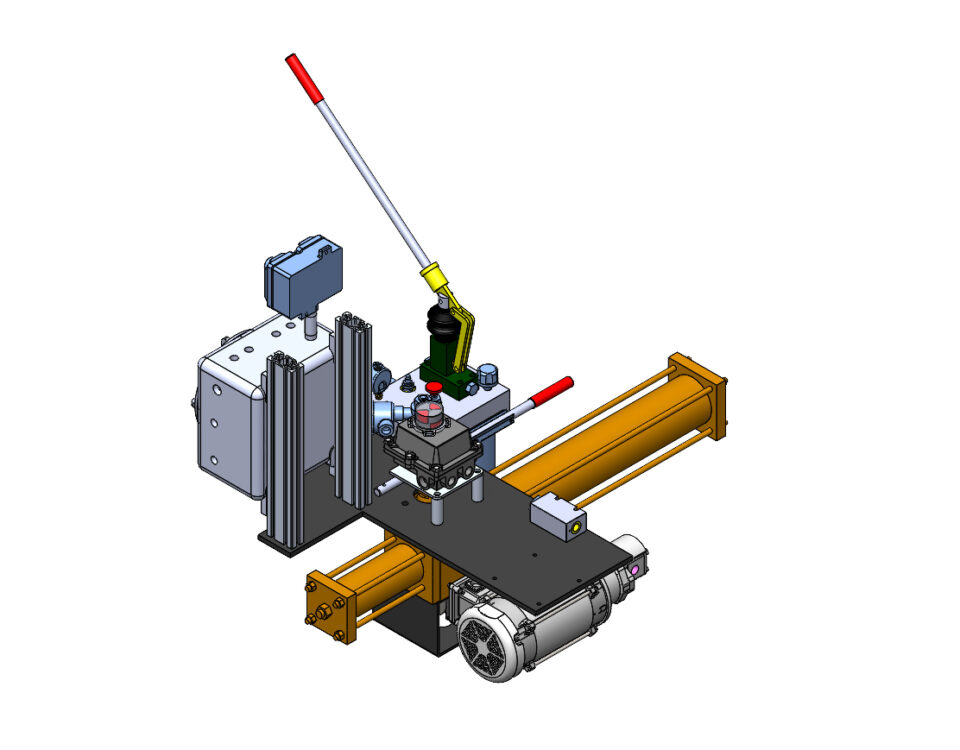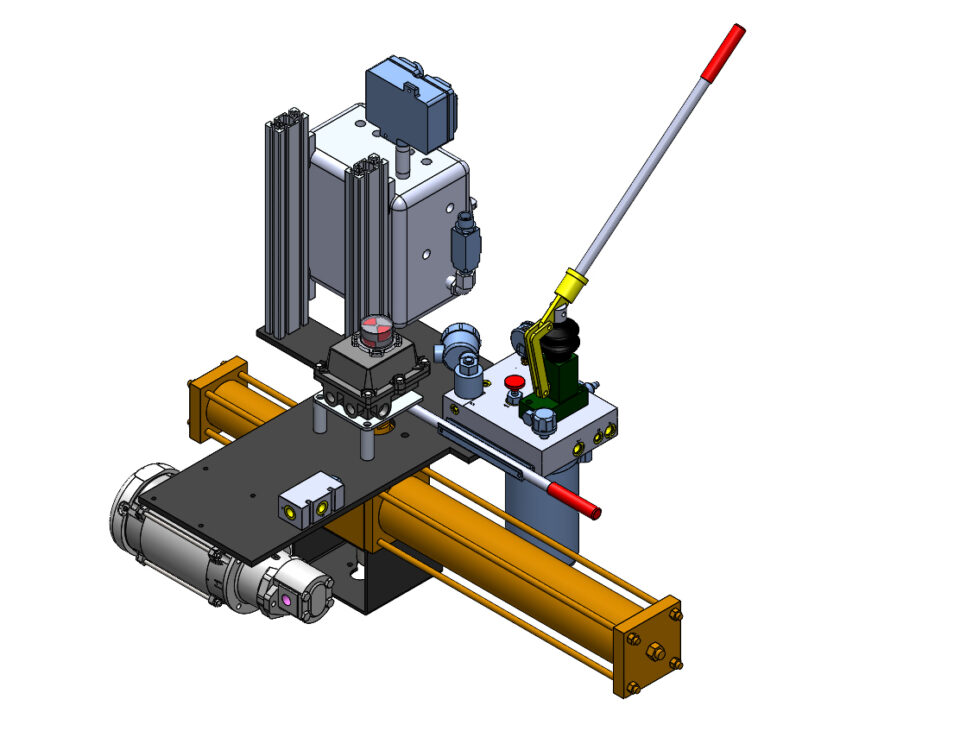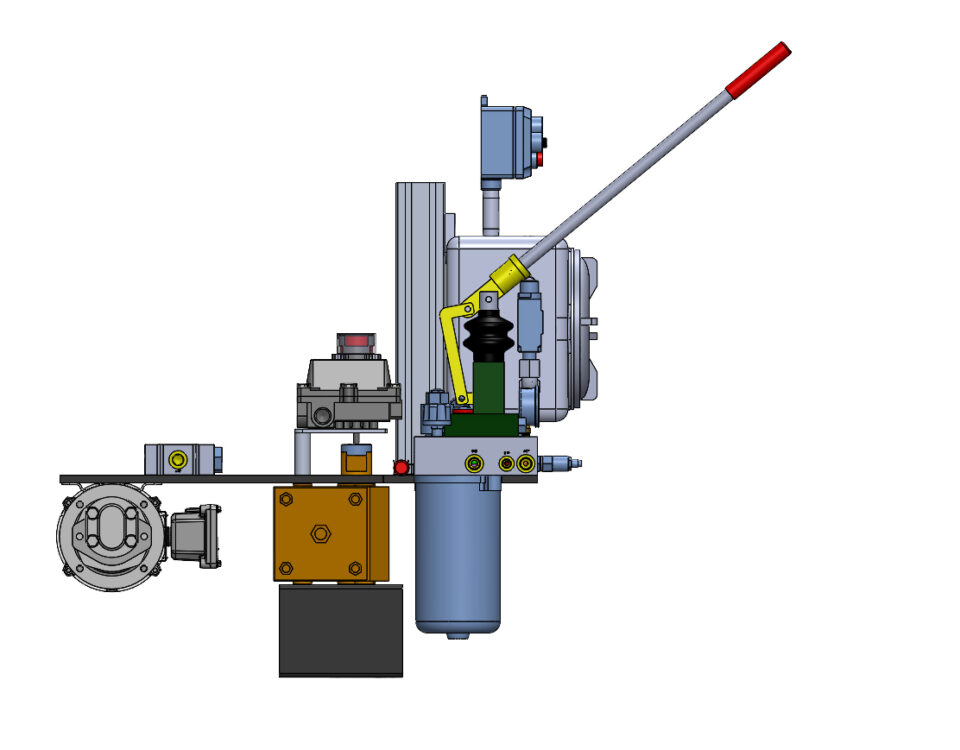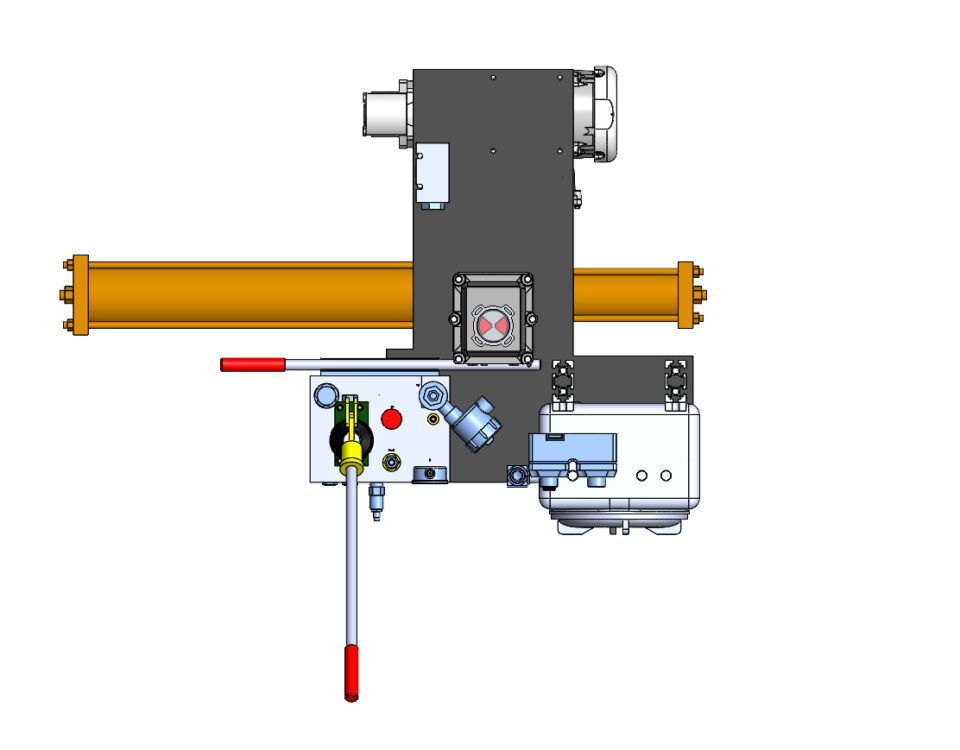 All Electro Hydraulic Systems: